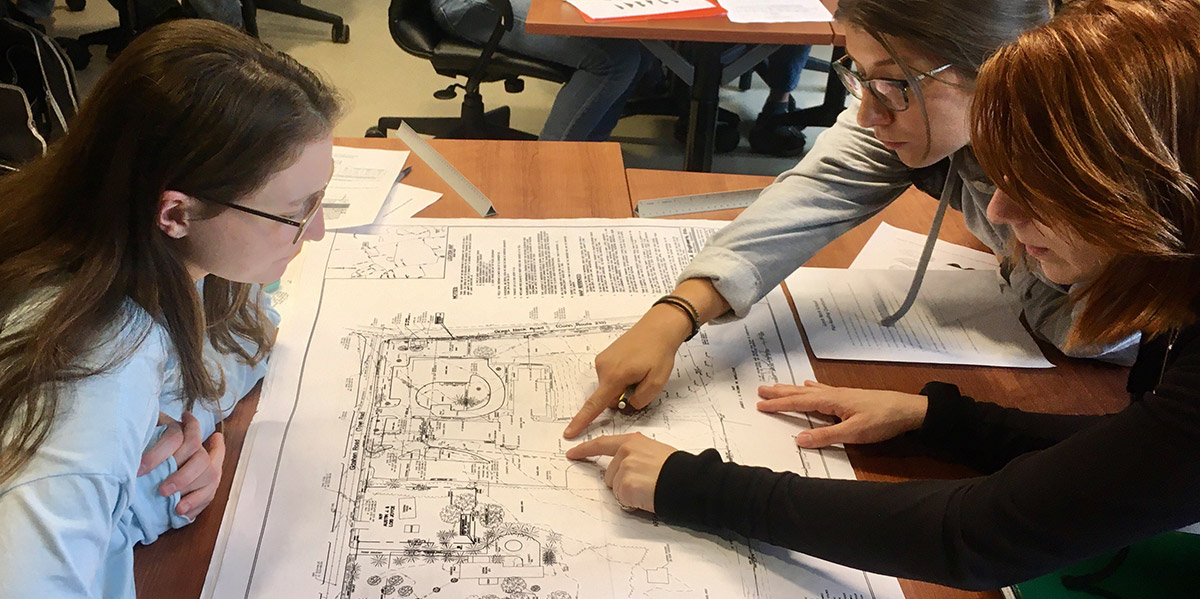 2016
A small group of faculty come up with the idea of the Climate Corps as a way to connect undergraduate education with   the "capacity gap" experienced by Connecticut communities as they sought to respond to complex environmental issues.
2017
Climate Corps debuts in Fall semester, fueled by a grant from the UConn Provost's office.
2018
Brownfields Corps  debuts Fall semester, as part of the new Connecticut Brownfields Initiative.
2019
An expanded team receives a 5-year award from NSF to expand and consolidate the E-Corps (see below).
2020
Stormwater Corps launched in Spring 2020.
NSF Project
The project team was fortunate to be chosen for a grant from the National Science Foundation "Improving Undergraduate STEM Education" program, for 5 years starting in Fall of 2019. The project has three parallel tracks:
Instruction focuses on the continued development and coordination of the classes.
Research focuses on understanding the impact to faculty, students, communities, and the university.
Integration focuses on fostering changes at UConn that will better enable efforts like the E-Corps.
Our goals are to:
create a more meaningful and relevant service learning experience for undergraduates in STEM fields.
provide meaningful STEM-related assistance for communities that helps to bridge the gap between municipal responsibilities and capacity.
encourage and empower faculty to develop innovative and interdisciplinary service learning courses through changes to the faculty training, support, incentive and reward systems.
Why We're Doing This
As the flagship university of the State of Connecticut and a Land/Sea Grant university, the University of Connecticut (UConn) has a mission to develop and sustain meaningful, mutually beneficial engagement with the communities of the state. In the course of our research and Extension work, we've become aware of the enormous pressures that our state's communities are under – some of which relate to protecting their town's natural resources and responding to a long list of environmental requirements. At the same time, as instructors we continually marvel at the quality of work that can be done by undergraduates, once they are given the knowledge and tools to tackle a particular problem. The E-Corps is our attempt to marry these two factors to the benefit of the students, the communities, and the university.